The Executive
---
Youth Parliament of Manitoba Inc. is governed by a five-person board of directors, also known as the Executive. Each person is elected for a one-year term by the membership on the last day of Session. All directors are volunteers between the ages of 18 and 25.
The Executive is responsible for the administrative maintenance of YPM, such as renewing its charitable and corporation status, managing the endowment fund, running the website, and so on. There is no overhead supervision external to YPM's board.
Premier – Nina Lam
Nina first joined YPM in the 94th Session, subsequently serving two years on Cabinet before becoming elected to the Executive. Throughout her time in YPM, Nina has focused on consolidating what she loves most: organization. Her contributions include redesigning the website, implementing YPM's CRM framework, and institutionalizing practices to clean and update everything from inboxes to operations manuals. Her other priorities have included maintaining a close relationship with the AFMMLA and expanding school division partnerships.
Nina is currently doing her Master in Development Studies at the Graduate Institute of International and Development Studies in Geneva. She previously completed her B.A. (Adv.) in Global Political Economy at the University of Manitoba, graduating as a President's Scholar. She aspires to eventually practice in migrant rights advocacy and poverty alleviation.
As Premier, Nina serves as the Chairperson. Her responsibilities include overseeing YPM's strategic direction; coordinating the planning of Session; and presiding over meetings of the Executive, Cabinet, and general membership.
Speaker – Deborah Tsao
Deborah is currently in her ninth year in YPM! She began as a backbencher in the 92nd Session, serving various roles on Cabinet before being elected to the Executive in 2016 during the 95th Session. Raised in Winnipeg, she later moved to Montreal to attend McGill University and graduated in 2018 with a B.Sc. in Physiology (Honours). She currently attends medical school at Stanford University in California. In addition to the medical school curriculum, Deborah also works in a research lab studying the genetic basis of Type 2 Diabetes.
Deborah's favourite hobby is cooking – in her opinion, there is no better way to spend an evening with friends than to cook together, and there is no better way to cure homesickness than to prepare a nostalgic meal. She also enjoys running and hiking but loathes biking. In the evenings, she can usually be found watching whale videos on BBC Earth.
As Speaker, Deborah serves as the Past-Chairperson. Her responsibilities include maintaining relationships with YPM's alumni network, facilitating the bill writing process, and presiding over sittings and debate at Session.
Deputy Speaker – Jacob Harvey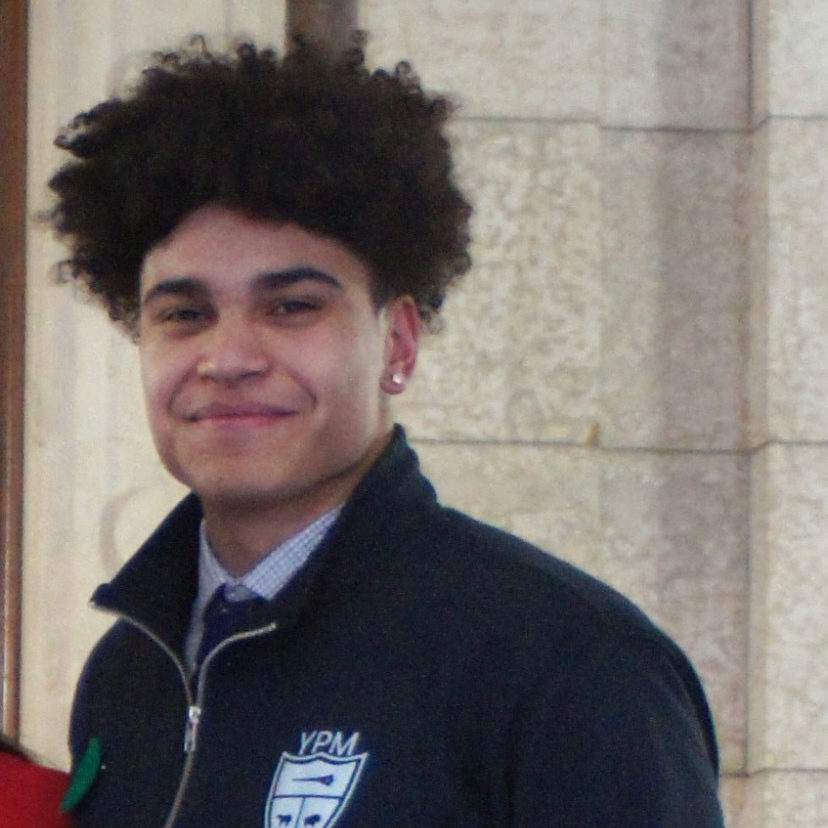 Jacob joined YPM in the 96th Session as the Member from Delta. After the first day of debate, his wariness turned to inspiration as he saw so many brave youths speak on the issues that mattered to them. After a memorable first Session, Jacob was sure he wanted to join Cabinet. In the 97th year, Jacob joined Cabinet as the Armstrong Whip, and greatly enjoyed waking members up every morning to get on the bus. He then went on to become the Minister of Human Resources in YPM's 98th year, writing and passing a bill introducing a national Universal Basic Income.
Also in his fourth year of a Biosystems Engineering degree, Jacob hopes to eventually work in the field of industrial microbiology. Though he is a scientist at heart, he also has an interest in public policy – he believes a combination of progressive technology and policy is necessary to combat environmental threats.
As Deputy Speaker, Jacob serves as the Director of Finance. His responsibilities include managing YPM's finances, corporate relations, and coordinating the financial aid programs.
Deputy Premier – Alexa Mucyo Kayonga
Alexa first joined YPM in the 96th Session and presented bills as the Minister of Finance and Registrar General before being elected to the Executive in 2021. She is currently a fourth-year undergraduate student in Economics at the University of Manitoba, and is passionate about public policy in the areas of health and environmental economics. On campus, Alexa continues to serve on the Arts Student Body Council and works to find new ways to support students through academic, social and financial means.
Alexa is a proud francophone and enjoys spending summer evenings at Folklorama's African Pavilion in Winnipeg. She spent a number of years practicing Chinese kung fu, and through that developed a desire to learn Mandarin which she continues to study.
As Deputy Premier, Alexa serves as the Vice-Chairperson. Her responsibilities include overseeing YPM's recruitment strategy, external relations, and communications strategy; and managing the registration framework for Session.
House Leader – Josephine Zhao
Josephine joined the Youth Parliament of Manitoba in 2018. She began as a Backbencher in the 97th Session and served recently as the Minister of Labour, before being elected to the Executive in 2021. After graduating from Fort Richmond Collegiate, she began her studies of Mechanical Engineering at the University of Manitoba. She served on her faculty's student council as a first-year representative, and now as the Head Director of Academic Advocacy. She is also on a satellite student team learning to develop a nanosatellite.
Josephine loves astronomy, reading (especially sci-fi and fantasy books), and is a big fan of an array of different music genres; so don't hesitate to strike up a conversation with her! After spending five years in Cadets, Josephine still likes to hang around in the airfield. She enjoys the outdoors; going for a hike or being by the lake has always been her favourite activities.
As House Leader, Josephine serves as the Director of Procedures. Her responsibilities include overseeing the logistical planning and creating the schedule for Session.
The Cabinet
---
Cabinet is YPM's volunteer organizing committee. Members of the previous year's Session are eligible to apply for Cabinet.
Cabinet is divided into Upper Cabinet and Lower Cabinet. Five Upper Cabinet ministers, also known as bill-presenting ministers, write the legislation debated at Session.
Portfolios on Cabinet range from managing our social media, designing and marketing our merchandise, scheduling clerks and pages for Session, writing Session's daily newspaper, and more!
Team Deputy Speaker
---
Ministry of Revenue: Xiao Zhang
Ministry of Alumni Affairs: Marit Stokke, Karter LeBlanc
Ministry of Defence: Alexina Nault
Ministry of Internal Affairs: Cosette Beaudin, Breanna Roussin
Ministry of Supply and Service: Chris Japit, Donovan McIntosh
Team Deputy Premier
---
Ministry of Human Resources: Khushee Patel, Bunny Davis-Holstein
Registrar General: Charlize Medina
Ministry of Communications: Devin Botar
Ministry of External Affairs: Sean Ticsay, Jourmae Abengoza
Ministry of Public Relations: Imani Pinder
Team House Leader
---
Ministry of Government Services: Pearson Singbeil Montgomery
Ministry of Labour: Emily Gray, Katherine Foster
Ministry of Publications: Ana Amarante, Parker McElroy
Armstrong Whip: David Ringham
Thompson Whip: Charlotte Broadhurst